Brought to you by: communicate4IMPACT
The Persuasive Leadership and Communications System (PLCS)
Bring your executive presence to the next level with our interactive mix of one-on-one, Zoom call trainings and personalized, immersive Virtual Reality (VR) workouts. Ours is the only blended learning system of its kind in today's marketplace designed to help you own your story, influence your audiences, and win the room in just 8 weeks, even if you struggle with public speaking anxiety.
Are You Achieving Your Full Potential as a Leader?
In just 8 weeks, you'll bring your executive presence to the next level. You'll speak with more confidence, reduce any public speaking anxiety you may have, and be a better communicator.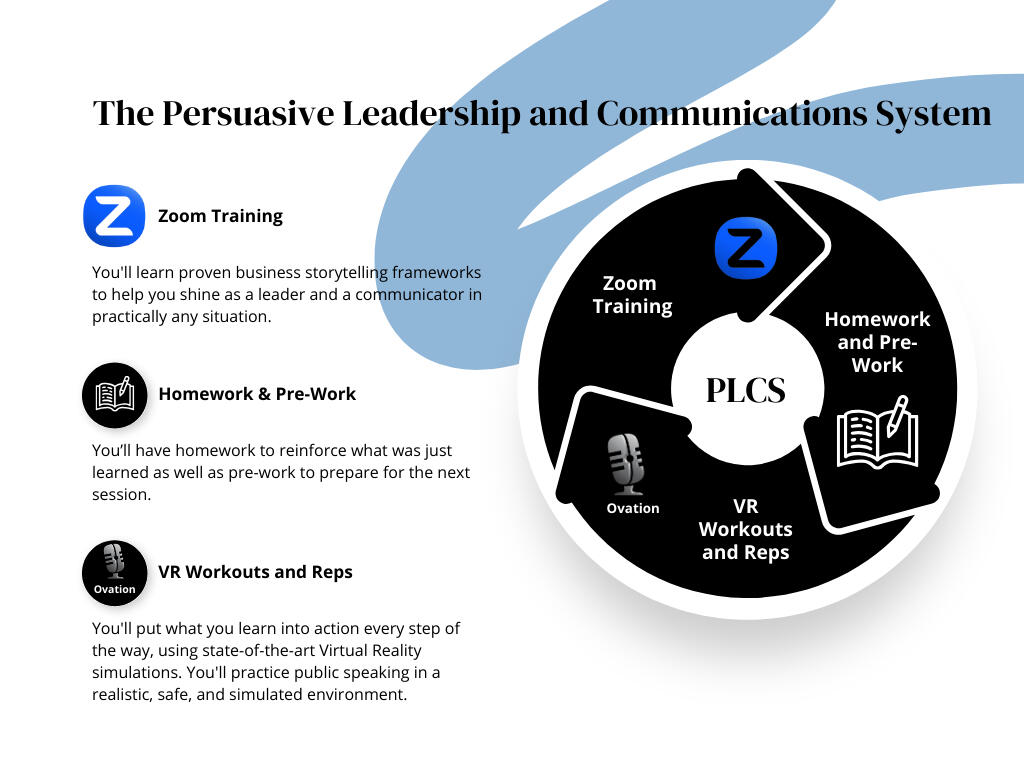 You're already a good leader. Your team, your organization, and your financials all bear this out. But in your heart, there's a gnawing feeling that something's missing. That you could do better, especially when it comes to your communications and executive presence.Of course, it's not like you haven't attempted to level up your communications game. You've probably done some media training. You may have tried executive coaching. You've likely got a list of leadership books you're working through. But nothing really sticks. Too often, you're out both time and money, only to be left at square one.We've created a system to help make sure that doesn't happen. It's a system that helps maximize your potential as a leader and a communicator. It's a system that's designed to give you results and the return on investment you've been looking for. It's called the Persuasive Leadership and Communications System (PLCS).In just 8 weeks, you'll bring your executive presence to the next level. You'll speak with more confidence, reduce any public speaking anxiety you may have, and be a better communicator. What makes this possible is our blended curriculum that combines one-on-one Zoom call trainings with personalized Virtual Reality (VR) simulated practice sessions. You'll learn proven business storytelling frameworks to help you shine as a leader and a communicator in practically any situation.
What Differentiates the PLCS Experience from Other Public Speaking Training and Coaching?
You'll be putting what you learn into action every step of the way, using state-of-the-art Virtual Reality simulations. You'll practice public speaking in a realistic, simulated environment, practicing multiple reps of content delivery, designed to build confidence, muscle memory, and skill.When it comes to simulations, you'll be able to choose from various venues that reflect real-world business scenarios, including: an all-hands company-wide meeting, a critical upcoming board meeting, a must-win pitch situation, a fireside chat with an interviewer, a speech at a major conference, and more.The VR component is made possible through our partnership with Ovation, the best VR public speaking platform available on the market today. The sweet spot in our approach is you'll learn through hands-on, customized training—but best of all, you'll learn by doing. That's the kind of learning that truly sticks and makes a lasting difference.Being in a leadership position requires interactions with people at various levels. But being a persuasive leader requires more. Business and finance icon, Warren Buffett, went even further when he said: "If you can't communicate and talk to other people and get across your ideas, you're giving up your potential." Learning to be an effective communicator through our system will transform you into the leader you've always wanted to be, so your leadership potential doesn't go unrealized.
Meet Ovation: Our Virtual Reality Partner and Platform of Choice
We partner with Ovation to bring you the best Virtual Reality training experience possible. When you work with us, you will enjoy the following benefits of Ovation's world class offerings:• Build your public speaking skills and confidence by using real-time training tools and feedback as you speak to a realistic, simulated audience.• Practice an upcoming speech, or work on your general presentation skills.• Import your own text and slides, choose from dozens of speech tools, and adjust your audience's attire and behavior for a realistic simulation.• Improvise while responding to prompts and answering questions. Ovation provides hundreds of prompts, with categories including interview and leadership, or you can add your own.• Rehearse with a colleague, or get advice from a coach or friend.• Choose a venue and deliver your speech to virtual audience members — real people scanned into 3D models who smile, clap, and get distracted by their phones to simulate real-life experiences.
Trey Schwarz | Client Testimonial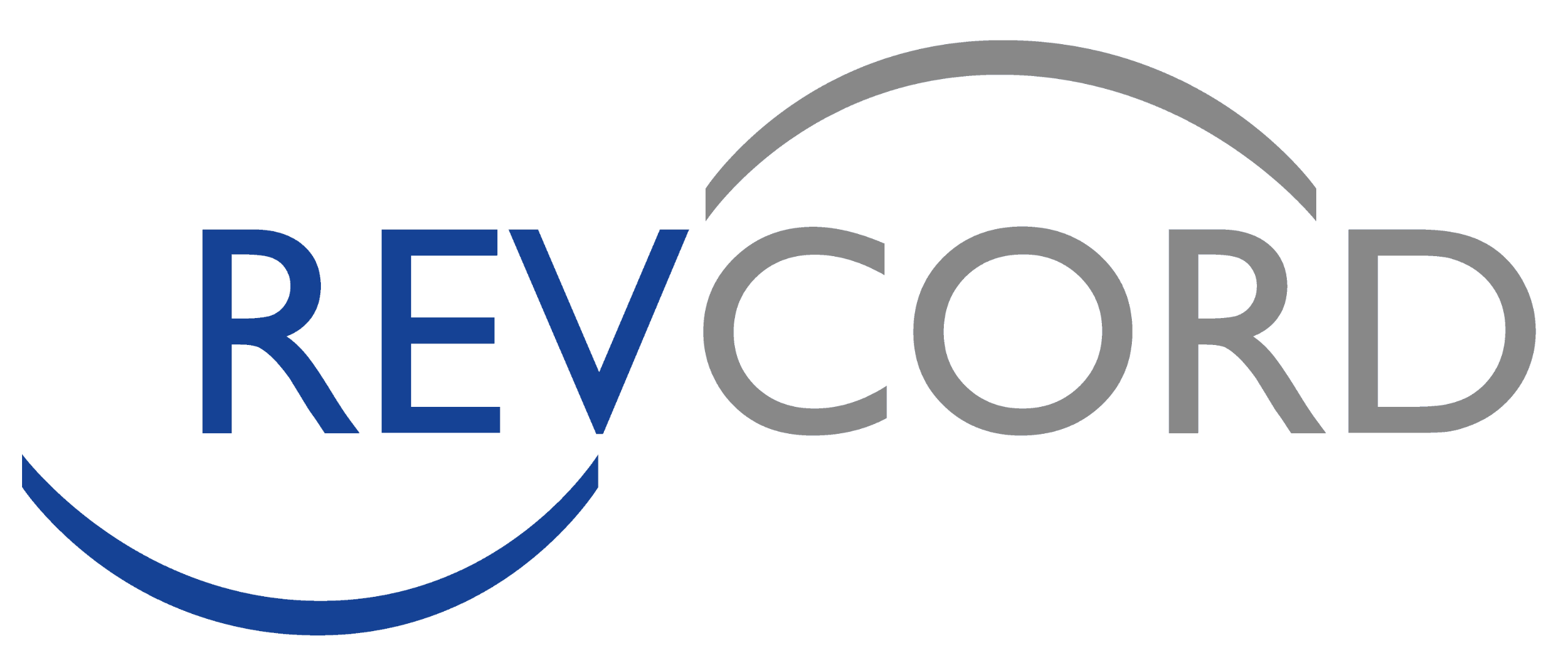 Trey Schwarz is the founder and president of Revcord, a leader in the delivery of affordable, innovative, and scalable voice-logging and multimedia recording solutions for governments and small to medium-sized businesses.
---
I highly recommend the Persuasive Leadership and Communications System provided by the communications training and coaching firm, communicate4IMPACT. Cofounder and instructor, Douglass Hatcher, worked with me over 8-week period and helped me become a more persuasive speaker, while also dealing with the anxiety of public speaking. Public speaking anxiety has been a challenge my entire life with many attempts to address it without success, and even worse, without much hope for success.But I found the Persuasive Leadership and Communications System was approaching public speaking in a much different way. There was the training part, where I learned how to use 3 simple but powerful communications frameworks that boosted my public speaking ability and confidence. But then I was able to put what I was learning into practice using Virtual Reality (VR). So, within a few sessions of understanding the building blocks and getting in my practice reps through VR, I found myself feeling like the public speakers I admire and I knew I was on the right track.What a feeling it was to stand up in front of a crowded conference room and get that anxious feeling, while knowing I was ready. I was standing in front a packed room filled with virtual people, but it still felt very realistic. I think about the times I felt my brain clouding over with a feeling of dread at my first wedding toast. I'm now able not only recognize that feeling but I'm able to deal with it. And the best part is that the program also taught me how to be a better speaker overall. I never realized there was an actual art to public speaking, and it wasn't some God given talent.So, if you're dealing with anxiety or just want to hone your public speaking skills, this program will be a life changing experience.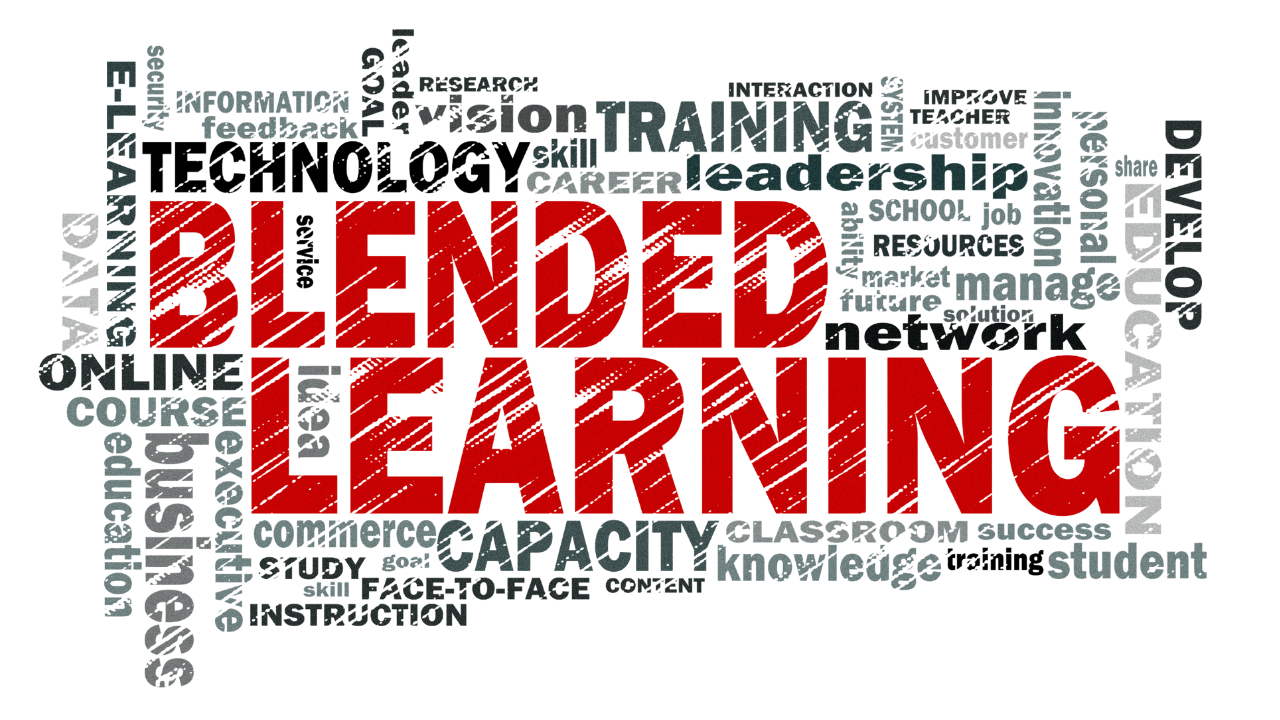 We'll Provide Everything You Need:When you begin the PLCS program, we'll send you a Meta Quest headset (valued at $299.99 USD) free of charge. We'll also pay for your Ovation subscription for your unlimited, all-access use for the duration of the 8-week program. Your all-access Ovation pass is good for coaching sessions and your individual practice sessions as well.Overview:• 30-hour training and coaching program over an 8-week period.-5 hours of business storytelling training and development via Zoom
-5 hours of public speaking coaching and development via Ovation VR
-10 hours of business storytelling homework created by the coach and completed by the client
-10 hours of review and feedback regarding the client's public speaking playbacks from VR sessions• Sessions alternate weekly, from trainings via Zoom to practice/reps via Ovation VR.-Training sessions take place on Zoom.
-Practice and reps sessions take place in the Ovation VR Platform.• Focus on retention and preparation: clients have homework to reinforce what was just learned as well as pre-work to prepare for the next session.After each Zoom training, you'll receive the following materials via email:• A video recording of the Zoom training.
• A full, unedited transcript of the session.
• Customized homework from your instructor to reinforce what you've learned.
• Customized pre-work from your instructor to prepare you for the next session.Is PLCS Right for You?:This one-of-a-kind system is designed specifically for CEOs, C-Suite Execs, Senior Managers, and Founders who want to:1. Persuade and influence with greater impact.
2. Boost executive presence (despite good faith efforts at media training or executive coaching).
3. Reach the next level in executive communication.
4. Manage public speaking anxiety through state-of-the-art VR technology.Investment and Commitment:$5,000.00 USD (two payments of $2,500.00 USD).A 50% deposit is due to book your first session and the remaining 50% is due 8 weeks from the start of the program.Money-Back Guarantee:
If, after completing the first two weeks of the program, you decide this training isn't for you, you may receive a refund on your deposit in full. After completing the first two weeks, however, payments are final and non-refundable.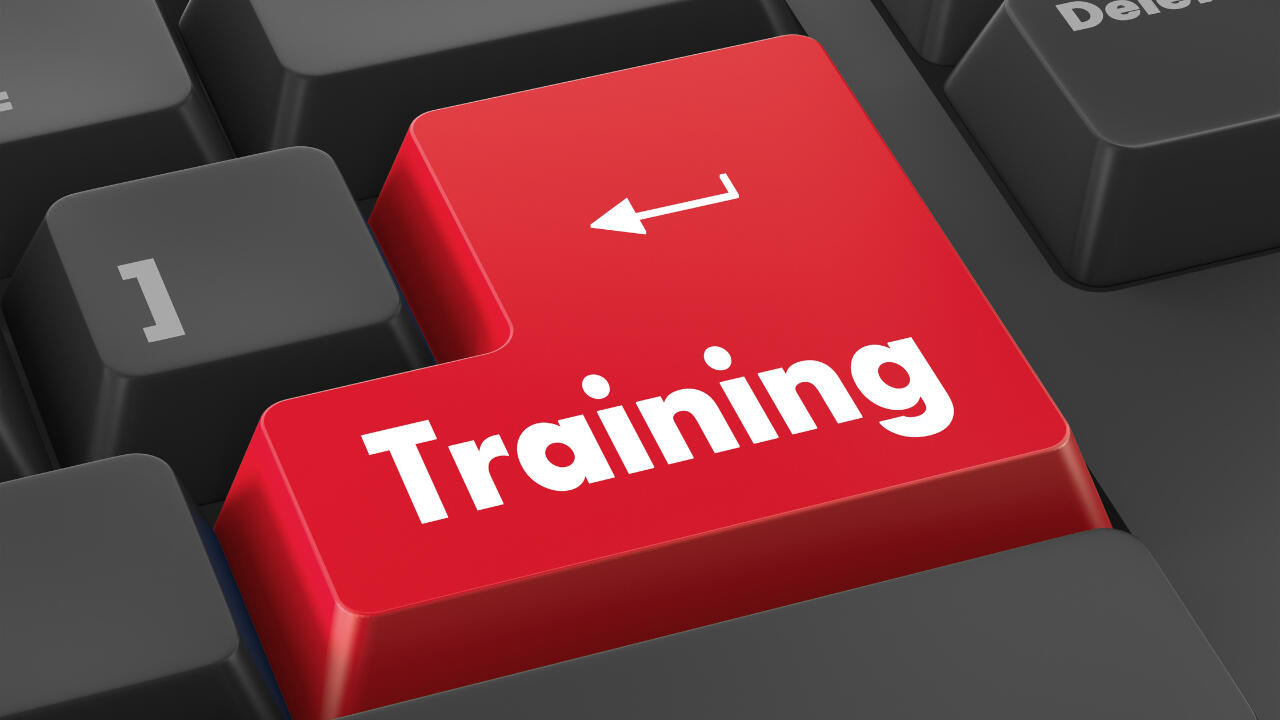 Sessions:Week 1 | Zoom Sessions | Training—2 x 60 Minutes
• Onboarding | Zoom Session | Ovation (VR) Session—60 Minutes
• Zoom Session | Training—60 MinutesBusiness Storytelling—Why It Matters and What It Is
Experience the key elements of a successful story. Clients learn exactly what those elements are, why they work, and how they work.Week 2 | Zoom Session | Training— 2 x 60 Minutes
• Ovation VR Session | Practice and Reps in a VR Environment
• 60 Minutes Business Storytelling—How You Apply It | StoryHack #1
Discover the 3-word vocabulary you need to structure any story simply but powerfully.Week 3 | Ovation Session | Practice and Reps—60 MinutesWeek 4 | Zoom Session | Training—60 Minutes
Business Storytelling—How You Apply It | StoryHack #2
Learn to find the right words, even if you freeze up in public or teleprompter goes out.Week 5 | Ovation Session | Practice and Reps—60 MinutesWeek 6 | Zoom Session | Training—60 Minutes
Business Storytelling—How You Apply It | StoryHack #3
Nail your next high-stakes presentation, pitch, or speech—even if you feel overwhelmed.Week 7 | Ovation Session | Practice and Reps—60 MinutesWeek 8 | Zoom Session | Training—60 Minutes
Business Storytelling—How You Apply It
Deliver your final homework assignment.
Public Speaking: Measuring Your Progress | Metrics and Analytics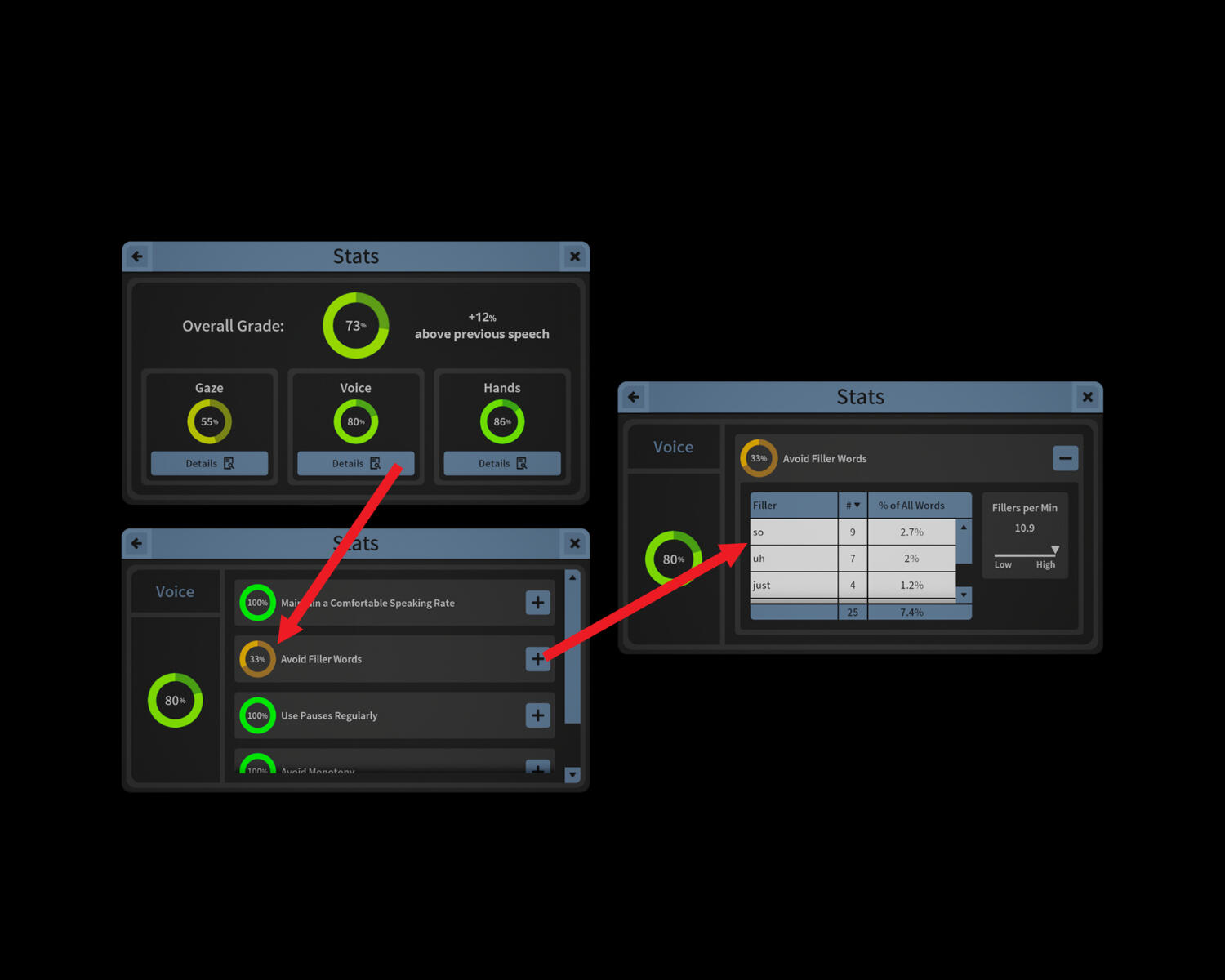 Track your improvementOvation captures key analytics throughout your speech and produces grades for your review. You're able to identify areas for improvement and focus on them in subsequent practice sessions.Factors We Track1. Voice Variety
2. Speaking Rate/Pace
3. Pitch and Intonation/Montony
4. Pauses
5. Scanning the Audience
6. Customized Filler Words (e.g. "You Knows, Ums, Ahs)
7. Hand Movement
8. Time Management
The Virtual Reality Difference: Playback and Feedback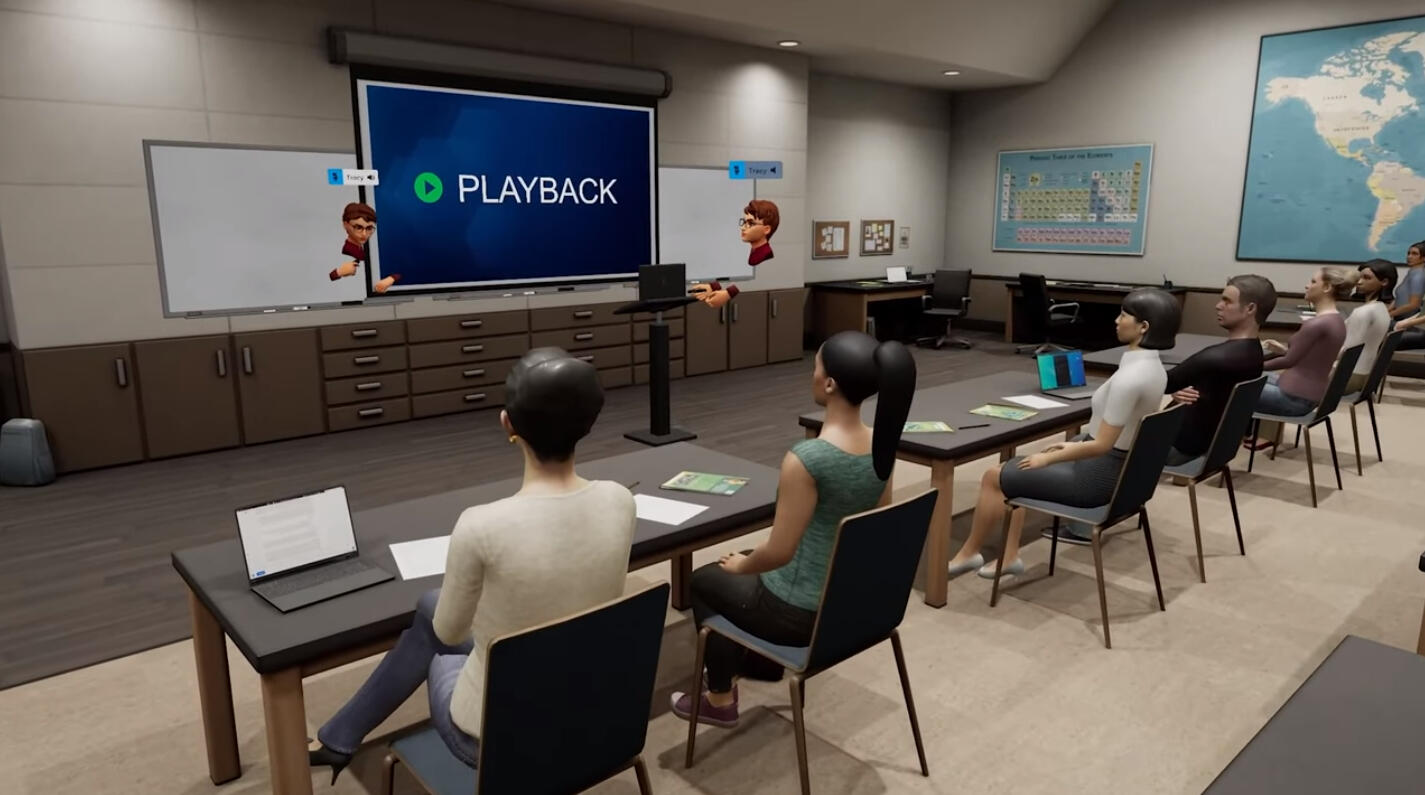 Deliver your speech, then play it backOvation records your speeches in 3D, enabling you and your coach to watch your performance from every angle and identify areas for improvement.Get real-time feedback as you deliver your speechEffective training tools guide your improvement and ensure you are always on the right track.
The National Institutes of Health (NIH), the U.S. Department of Education, and PWC: The New Virtual Frontier of Leadership and Communications
A 2022 National Institutes of Health (NIH) study found VR helped reduce Public Speaking Anxiety (PSA). The NIH article projects that with greater investment of time working with a counselor or coach, the effect of VR reducing overall social anxiety would likely become more apparent. The paper is entitled: *The effect of virtual reality therapy and counseling on students' public speaking anxiety.A 2021 study cited by the U.S. Department of Education found that VR practice was associated with higher subsequent speech delivery grades. The paper is entitled: Incorporating Virtual Reality Training in an Introductory Public Speaking Course.A 2020 PWC Study entitled The Effectiveness of Virtual Reality Soft Skills Training in the Enterprise found that using VR to train employees on Soft Skills was more effective than classroom and e-learning training. V-learners were up to 275% more confident to act on what they learned after training—a 40% improvement over classroom and 35% improvement over e-learners. V-learners were also up to 4 times more focused than e-learners.
Douglass Hatcher | Trainer and Coach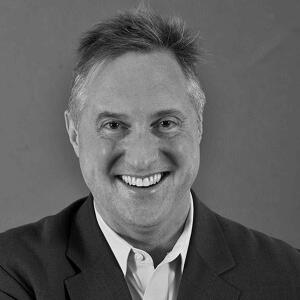 Douglass Hatcher, co-founder and President of communicate4IMPACT, is the creator of PLCS and will serve as your trainer and coach. Prior to co-founding communicate4IMPACT, a business storytelling training and coaching firm, Douglass led executive communications, speechwriting, and thought leadership at Mastercard, working primarily for the CEO.Before making the move to Mastercard, Douglass spent two decades in Washington, DC, working on Capitol Hill in senior speechwriting positions in both the U.S. Senate and the U.S. House of Representatives. Immediately prior to Mastercard, Douglass was senior advisor and speechwriter for former U.S. Senator Olympia J. Snowe.Douglass also serves as a quarterly guest lecturer on speechwriting and storytelling at Columbia University's School of International and Public Affairs (SIPA). He is a graduate of Bowdoin College with degrees in both English and History.